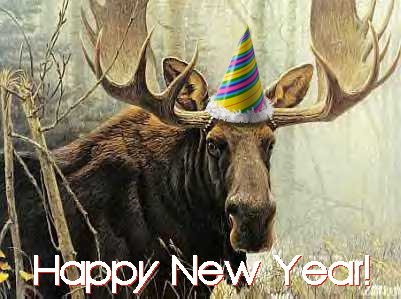 Here's the "Lose the Moose 2014" New Year's Day Free presentation. Enjoy!

Or to download the mp3 recording,
click here
.
(right click on your mouse -- Mac users, hold down the Control key and click -- and choose "Save Link As" on the pop-up menu)
But there's more! See below to
check out the full six-session program!

Ready to cross over from being stuck to moving ahead?

1) Dealing with others – The tendency is to list other people as stumbling blocks. The problem is that blaming others isn't productive. Further, it institutionalizes the status quo, with the perception that nothing can be done unless others change, and that's unlikely. The reaction to this truth, "Yeah, but if you knew the people I have to deal with," is the first barrier necessary to cross.
2) Dealing with current conditions – Positive planning is difficult when conditions are bleak. The tendency is an implicit assumption that these conditions will and necessarily must continue indefinitely, or at least long term. That perception perpetuates the stagnant conditions. Leaving that mindset means changing beliefs about the present, and that's not easy to do alone.
3) Dealing with money – Misunderstandings about money are a common problem: what it is, how it works, and how it differs from abundance, wealth, income, resources and currency in particular. A key symptom of these misunderstandings is the belief that money is difficult to come by, especially in economic downturns, instead of looking to economic fundamentals and how they function. Clarity here is crucial.
4) Dealing with thought – People are often caught in thought, a metaphor outlining itself as keeping them stuck by their own thinking. Scattered thoughts also dissipate energy, preventing the coherence necessary to focus on definite objectives. Not infrequently, this is because people don't actually know what they want, making achieving it impossible.
5) Dealing with intuition and spirit – Listening to intuition and working in tune with one's spirit makes sense, but often people have trouble doing this in any practical day to day sense. This connection is important, and like any other skill, can be learned with direction and practice.
6) Dealing with change – Not uncommonly, people become comfortable with the ills they know, and consciously or not, resist changing, preferring to continually recreate the present. Thus, change "seems hard," when the difficulty is an inside job. Hence – losing the moose that's stuck where it doesn't belong.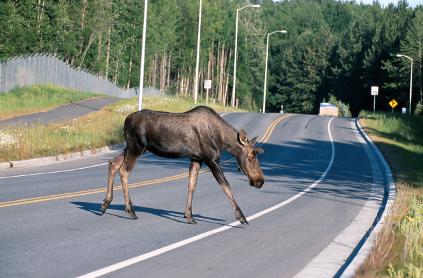 * Sign up by Jan. 6 for special bonus:
"From Greatest Darkness into Light"
(an Epiphany bonus -- 25 minutes)
and "Ten Tips for People who can't Meditate" too.

* Full price is $297, but the Kwan Yin Healing tribe gets a $!00 January discount, just $197.

* Presentations start Jan. 8 and run every two days through Jan. 18 -- recorded for your convenience.

Update -- Sorry, but there are no more open slots in this program at this time. If you would like to see the program repeated, drop me an
email
and let me know!